​Why Choose PMCentersUSA?
Value & Innovation – Value Realization
For over 22 years, we have held the belief that innovation is the single most important driving force when it comes to organizations achieving value realization. PMCentersUSA takes great pride in providing our clients with innovative solutions to their business needs -- solutions that are designed to reduce cost and cycle time while increasing quality.
Knowledge Transfer – Critical Success Factor
PMCentersUSA believes that most critical aspect of any consulting or PM-as-a-Service engagement, or enterprise training program is real knowledge transfer. That's why all of our services are delivered by experienced practitioners and technical subject matter experts who help your team learn best-practice-based approaches to project management, agile, and business analysis that they can apply on their projects right away.
Customized Corporate Solutions
We strive to deliver complete project life cycle solutions to our clients by providing organizations with effective custom and private training programs, project management-as-a-service specialty staffing solutions, and PMO/BA COE consulting services to help ensure projects are delivered on time, on budget, and within scope. PMCentersUSA can provide you with the resources and expertise needed to optimize your processes and improve project outcomes across your organization.
Accreditation – Speed of Trust
PMCentersUSA became a Charter Global Registered Education Provider for the Project Management Institute (PMI)® in 1999 and an Endorsed Education Provider™ (EEP™) for the International Institute of Business Analysis® in 2007. In 2020, we became a PMI Authorized Training Partner (ATP)®. We have served as a federal GSA-approved Schedule holder since 2013 offering PM, Agile, and BA training and consulting solutions. PMCentersUSA was honored to be named the PMI® Professional Development Provider of the Year (2006-07) for the outstanding quality of our training programs, beating out more than 1,100 of our competitors. In December of 2019, PMCentersUSA was honored by CIO Review Magazine as "One of the Top Ten Most Promising Project Management Consulting/Services Companies in 2019" for our innovation in service delivery.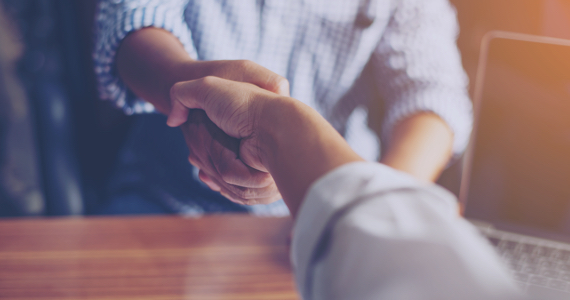 University Alliance – Trusted Recognition
We offer in-depth enterprise project management, agile, business analysis, and interpersonal skills training programs in alliance with the University of Pittsburgh, Katz Graduate School of Business, Center for Executive Education. Our high-quality curriculum can be customized and delivered on site or live online for organizations seeking organizational training solutions, including our noted Master's Certificate in Project Management program.
Experienced Instructors,
Consultants, and Project Management/Agile Specialty Contractors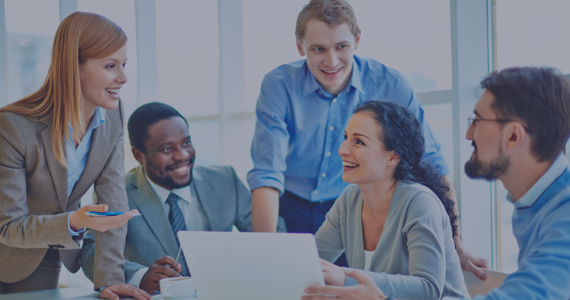 Our national team of proven instructors, consultants, and specialty contractors offered through our enterprise PM-as-a-Service solutions are experienced project professionals with a clear understanding of the challenges faced by project teams. As a result, our talented subject matter experts offer a broad spectrum of proven solutions across a wide range of industries to help our clients achieve improved results on their key projects and programs.
"Standards-Based"
Courseware Customized to Your Environment
All of our courses are aligned to the best practices outlined in the PMI® A Guide to the Project Management Body of Knowledge, (PMBOK® Guide) and the IIBA® A Guide to the Business Analysis Body of Knowledge (BABOK® Guide). We ensure, through continual curriculum review and updates, that all of our courseware maps to the latest industry standards and is of the highest quality. To effectively assist organizations, we offer these off the shelf courses for private delivery, or we can customize any of our courses or programs to incorporate a company's specific project processes or methodologies to tailor training that's specific to their needs.
Cost-Effective, Flexible, and Customized Solutions
The live, instructor-led enterprise training programs from PMCentersUSA can be offered on a schedule that's most conducive to your organization, whether its small in scale or global. Our ability to offer virtual online training as well as traditional on site training gives organizations the opportunity to present their employees with an engaging and interactive learning experience. Our instructors guide your teams through course Case Studies that simulate actual project scenarios. In lively break-out sessions, your teams work through various exercises to learn hands-on how to properly manage project changes. Individual courses can be delivered across time zones in modules as short as 4 hours across 1 week or more depending on your organization's needs. Contact us today to see how we can assist you meet the goals for your team.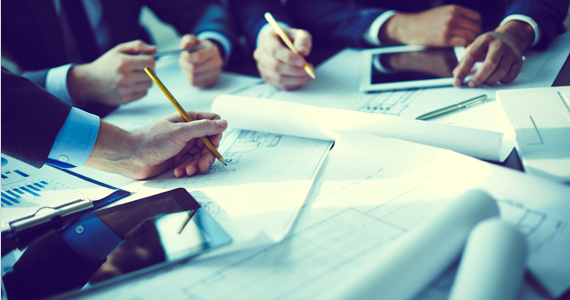 Guarantee – Peace of Mind
All of our specialty services and training programs are offered with a satisfaction guarantee to provide you with peace of mind. PMCentersUSA has successfully provided high-value and high-impact project management, agile and business analysis based services to organizations, including Fortune 500 companies, for over 20 years -- meeting and exceeding the expectations of our clients. With the trusted reputation of our team behind us, you can engage the services of PMCentersUSA with confidence.
More information
Call 888.762.3683 or
email us
to request more information about any of our services or solutions.