Consulting Services in Project Management, Project Controls & Business Analysis
For organizations seeking expert help in Project Management, Project Controls or Business Analysis, PMCentersUSA is an experienced, trustworthy resource providing a range of services to deliver transformational outcomes for our clients.
Since 1999, we have been aligned with PMI®, serving our clients across the U.S. in the areas of consulting and organizational training based on the standards and best practices as established in the PMI® A Guide to the Project Management Body of Knowledge, (PMBOK® Guide) and other PMI® global standards. We are also an Endorsed Education ProviderTM for the International Institute of Business AnalysisTM (IIBA®) and serve clients seeking assistance from a consulting or organizational training perspective on improving their practice of business analysis.
Our seasoned practitioners and Subject Matter Experts offer keen insights acquired from their wide-ranging experience in project, program, and portfolio management, as well as agile, project controls, and business analysis, within both the private and public sectors. PMCentersUSA works closely with organizations to understand their unique challenges and recommend proven solutions to drive improved performance.
Our Consulting Services include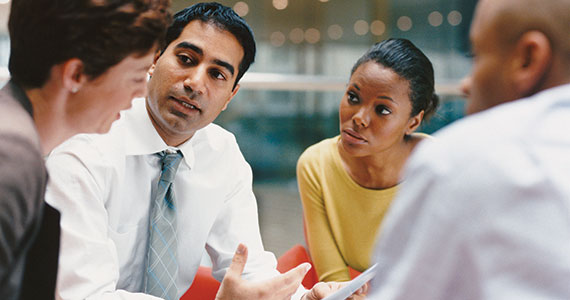 Project Management-as-a-Service
Organizational Assessment & Gap Analysis
Pre/Post Project Audits and Reviews
Review, Create or Augment Project Process, Procedures, Templates, and Tools
Creation of PMO or BA Center of Excellence
Organizational Professional Development Consultation
Agile, PM and BA Courseware Customization and Licensing
Review of Project Process, Procedures, Templates, and Tools
PMCentersUSA utilizes our extensive library of effective business analysis, project management, and project controls documentation to support organizations seeking to improve their project methodology.
We perform project assessment services and recommend specific methods to optimize your processes and streamline your procedures and templates. In addition, we can assess an organization's use of project management software tools and make recommendations for sustained improvements or targeted training as needed.
Project Reviews, Coaching, and Continued Support
Our experienced consultants work with organizations to assess a project in its entirety or to focus on a certain area of concern such as cost, schedule, quality, or contract/regulatory compliance to enhance existing practices.
Our project management, project controls, and business analysis consultants also provide coaching and continued support for organizations. Coaching is a proven hands-on method of working one-on-one with key individuals or small teams and typically includes:
Cultivating skills and leadership development
Providing guidance in policy, process, and methodology
Applying newly-learned skills to actual projects
Developing skills specific to an organization or project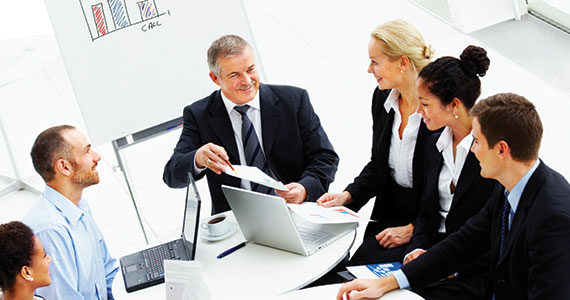 Organizational Professional Development Consultation
PMCentersUSA assists companies interested in obtaining project management, project controls, and business analysis training for their personnel as part of an organizational professional development training initiative. For any organization to gain meaningful value from such an undertaking, we consistently recommend that all members of the company – from the executives to the project team members - participate in the training program. This ensures that a common understanding is established across the organization, providing the best foundation for success.
Oftentimes, we are asked to customize our standards-based training curriculum to incorporate a company's proprietary methodology or reflect a particular industry to make a private training program very specific. In such cases, we offer organizations the ability to license our customized course(s) for integration into the company's internal training programs. Customization efforts can also include developing unique case studies or exercises to meet a client's distinct learning objectives. Leveraging our consultative approach, PMCentersUSA works collaboratively with our clients to produce and deliver powerful training programs that can affect positive, transformative change.
More information
Call 888.762.3683 or email us to request more information about our Project Management, Project Controls, and Business Analysis Consulting Services.